CICO® WSM 3000 T
SwitchPoints Lubricant
Product benefits
suitable for use down to -50°C
effective even at extremely high temperatures
prevents icing
does not bind dirt
water resistant
low consumption
environmentally friendly, no dangerous material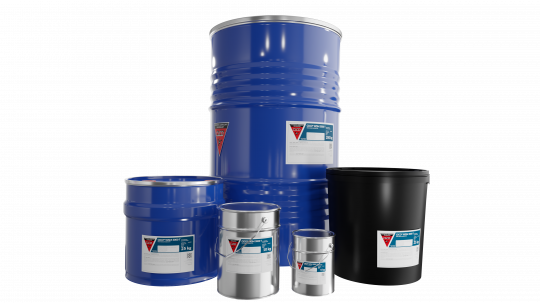 Description
CICO® WSM 3000 T, switch/points lubricant, is made of chemically treated solid lubricants and a biodegradable, organic carrier. It was developed to ensure the trouble-free function of points even in extreme environmental conditions.
CICO® WSM 3000 T forms an extremely strongly adhering lubricating film even at low dosages. It is also resistant to extreme temperatures over a long period of time and counteracts icing that disrupts the function during winter. Constant lubrication is guaranteed even at elevated temperatures in summer period. The long-term dividing and lubricating film does not attract dust, rub-off particles or other impurities. CICO® WSM 3000 T is low in consumption.
The use of CICO® WSM 3000 T results in significantly increased efficiency thanks to improved functionality and safety of the points with significantly reduced maintenance effort.
Application information
CICO® WSM 3000 T should be applied to points that are as clean as possible. The application can be carried out with brushes, syringes, pumps and all spray systems suitable for solid lubricants.
CICO® WSM 3000 T is supplied in 5 kg, 10 kg, 25 kg and 200 kg containers. Other container sizes on request.
Technical specifications
Substance name
CICO® WSM 3000 T
Color
gray
Density (ISO 12185; at 20°C)
1.01 g/cm3

| | |
| --- | --- |
| Kinematic viscosity (ISO 3104) | |

Flashpoint
250°C
Ignition point
>400°C
Pour point
-55°C
Thermal decomposition
>350°C
Temperature resistance
-100°C to +600°C
Dangerous reactions
none
Biodegradable (CEC-L-33-A-94)
>90% (base oil)
Water hazard class (WGK)
1
Disposal (AVV)
130207
Transport
no dangerous goods
Storage stability
at least 2 years